Holomorphic Dynamics Group (HOLODYN)
This is the home page of the holomorphic dynamics research group. We are also part of the larger dynamical systems group GSD-UAB.
We work on many aspects of the theory of iteration of holomorphic (or meromorphic) maps of the complex plane. Our main interests are:
Dynamics of transcendental mappings (entire or meromorphic)
Newton's method (and other numerical methods) as dynamical systems
Quasiconformal surgery as an important tool in dynamics
Singular perturbations of rational maps
In this web you will find information about our regular activities, present activities (see news) and meetings as a group (see Annual meetings). Of course some of them are done in direct collaboration with other members of the larger group.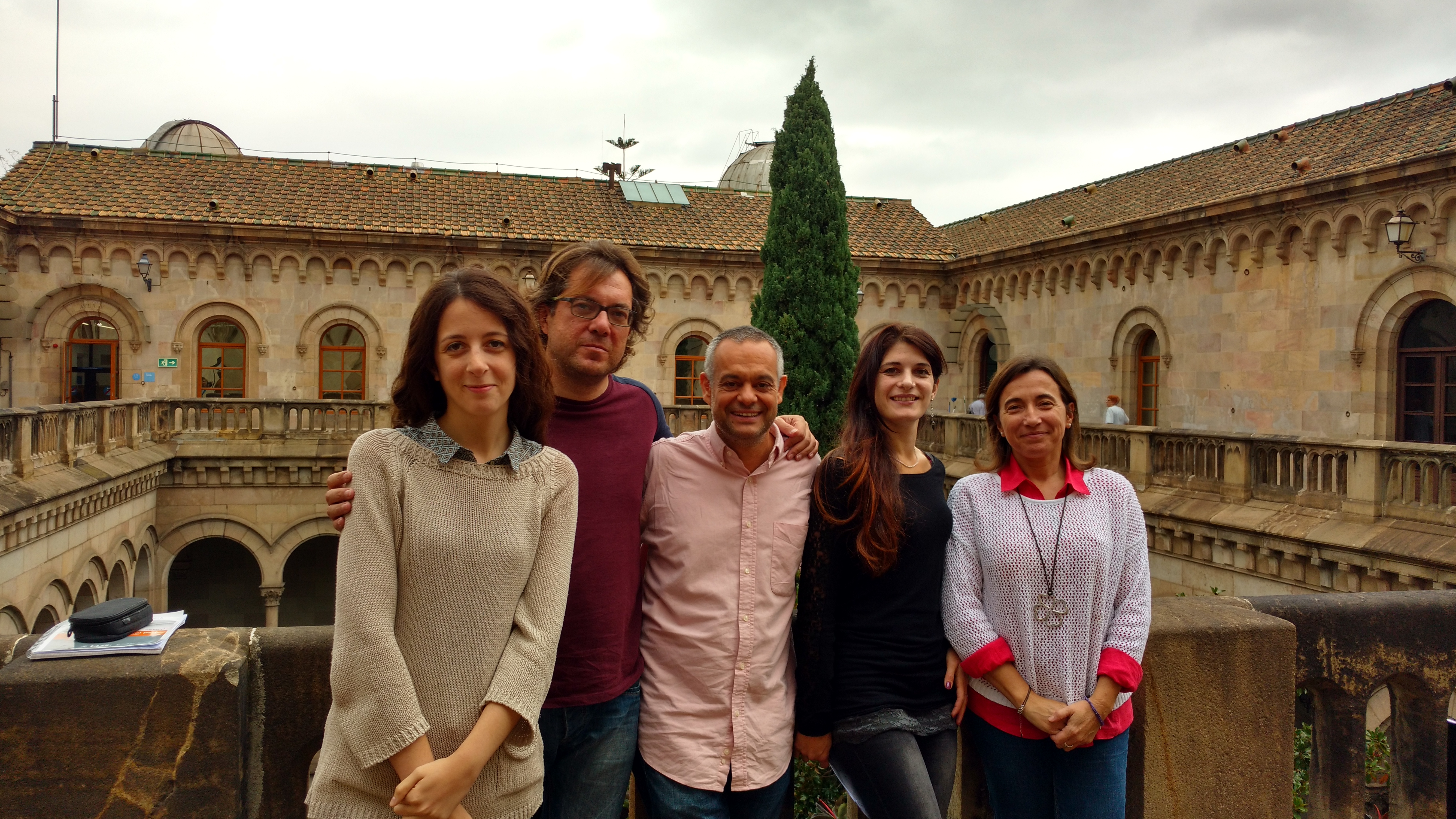 (Left to right: Vaso Evdoridou, Antonio Garijo, Xavier Jarque, Anna Miriam Benini and Núria Fagella). Course 2016-17